Make teamwork a breeze
Workast helps teams on Slack organize their work. Delegate tasks, manage projects, run meetings, streamline processes and gain visibility of what your team is working on.
Trusted by over 100,000 teams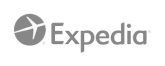 Effortless Onboarding
Install Workast to your Slack account and in less than 1 minute, start collaborating on work with your team - no invites, separate passwords or new accounts.

No pesky emails
Notifications and reminders are sent through Workast in Slack so you don't need to worry about flooding your inbox.
Work to suit your style
Work can happen anywhere and Workast makes it easy to capture and track work in the way that is right for you.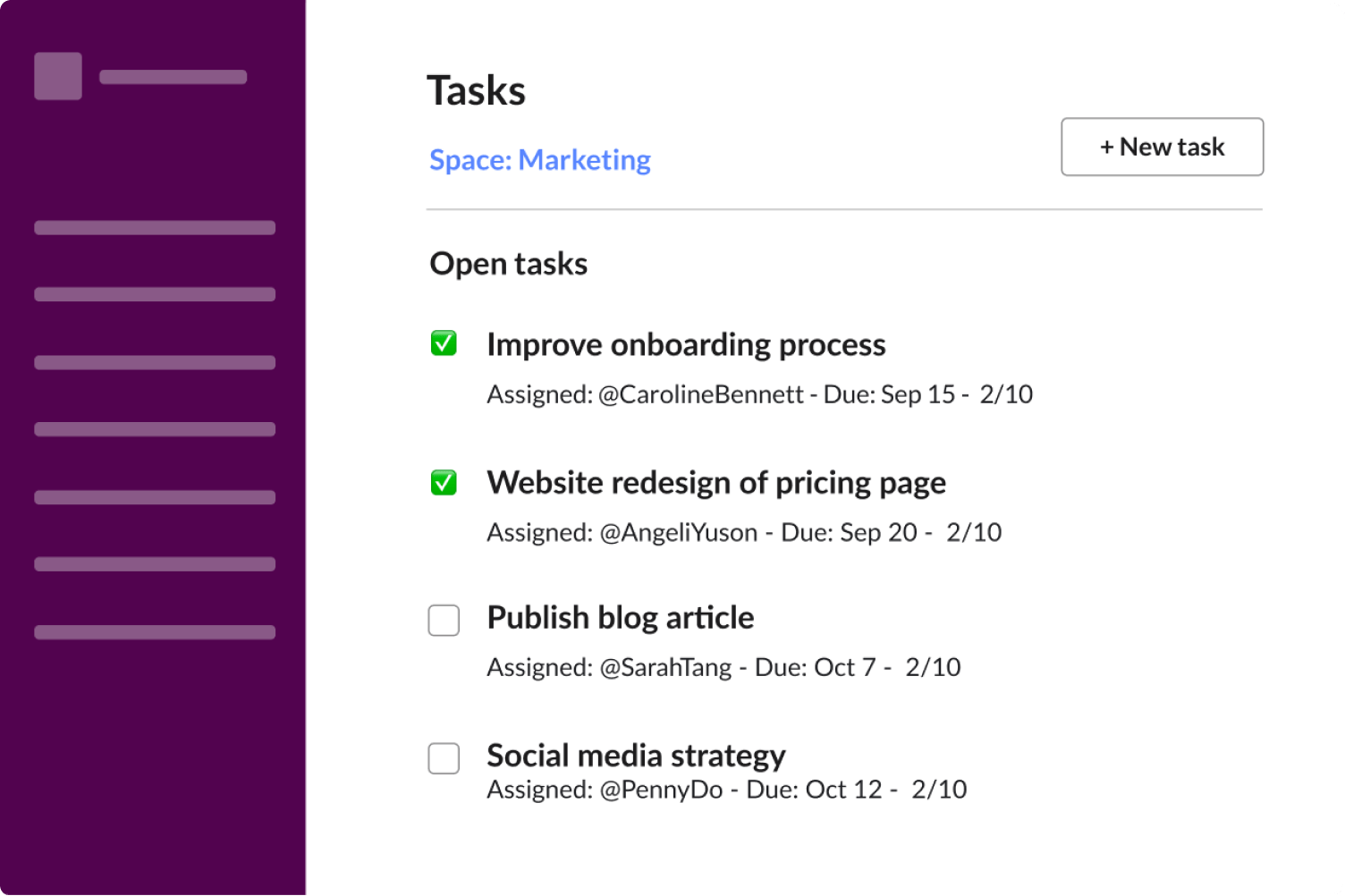 Having a Slack conversation with your team? Create tasks in a channel, turn a Slack message into a task, or create a task from anywhere in Slack using the Workast shortcut. Capture what needs to be done, where you need it.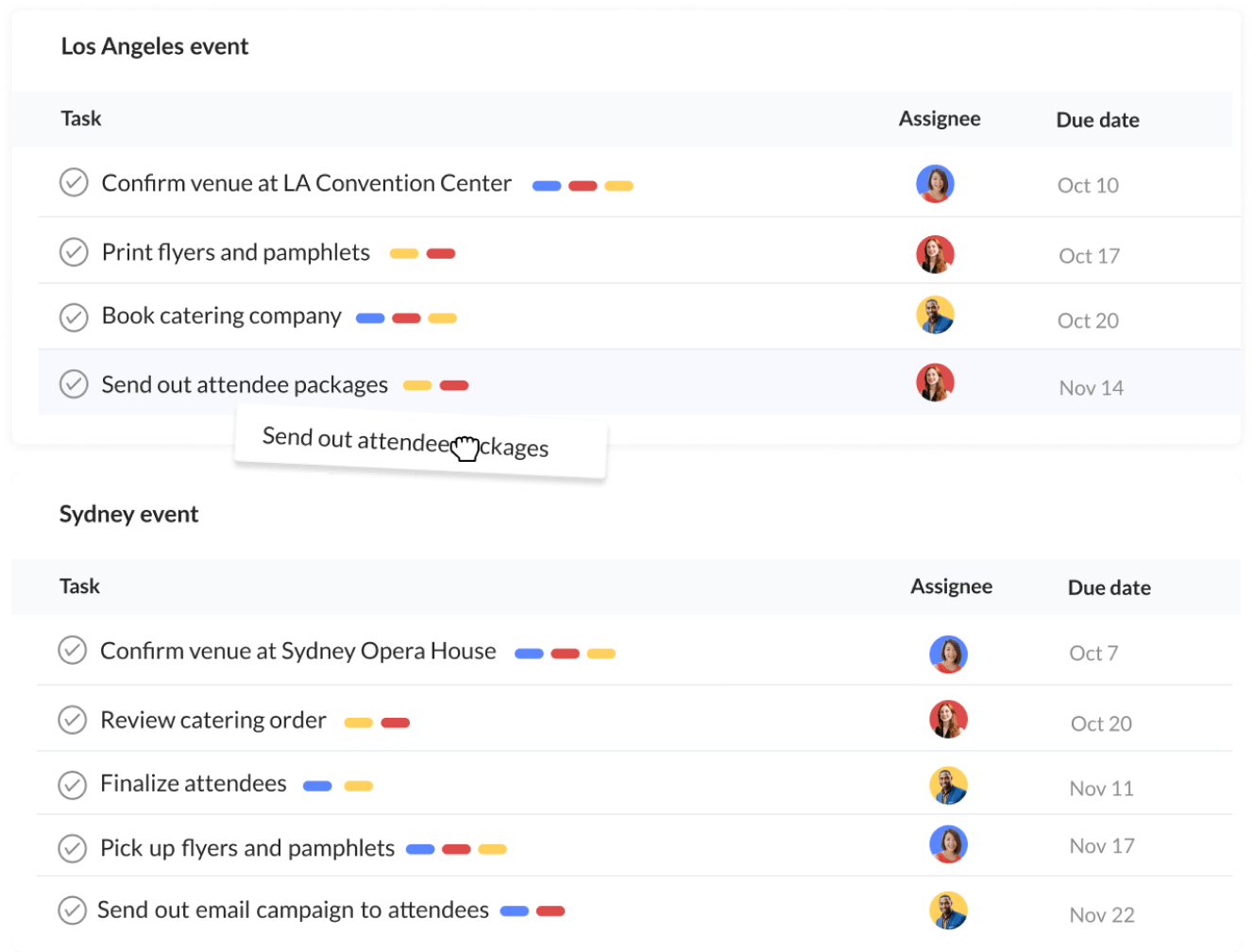 Create customized lists to suit the project at hand. Assign and organize tasks so team members can manage their priorities and know exactly when a task is due.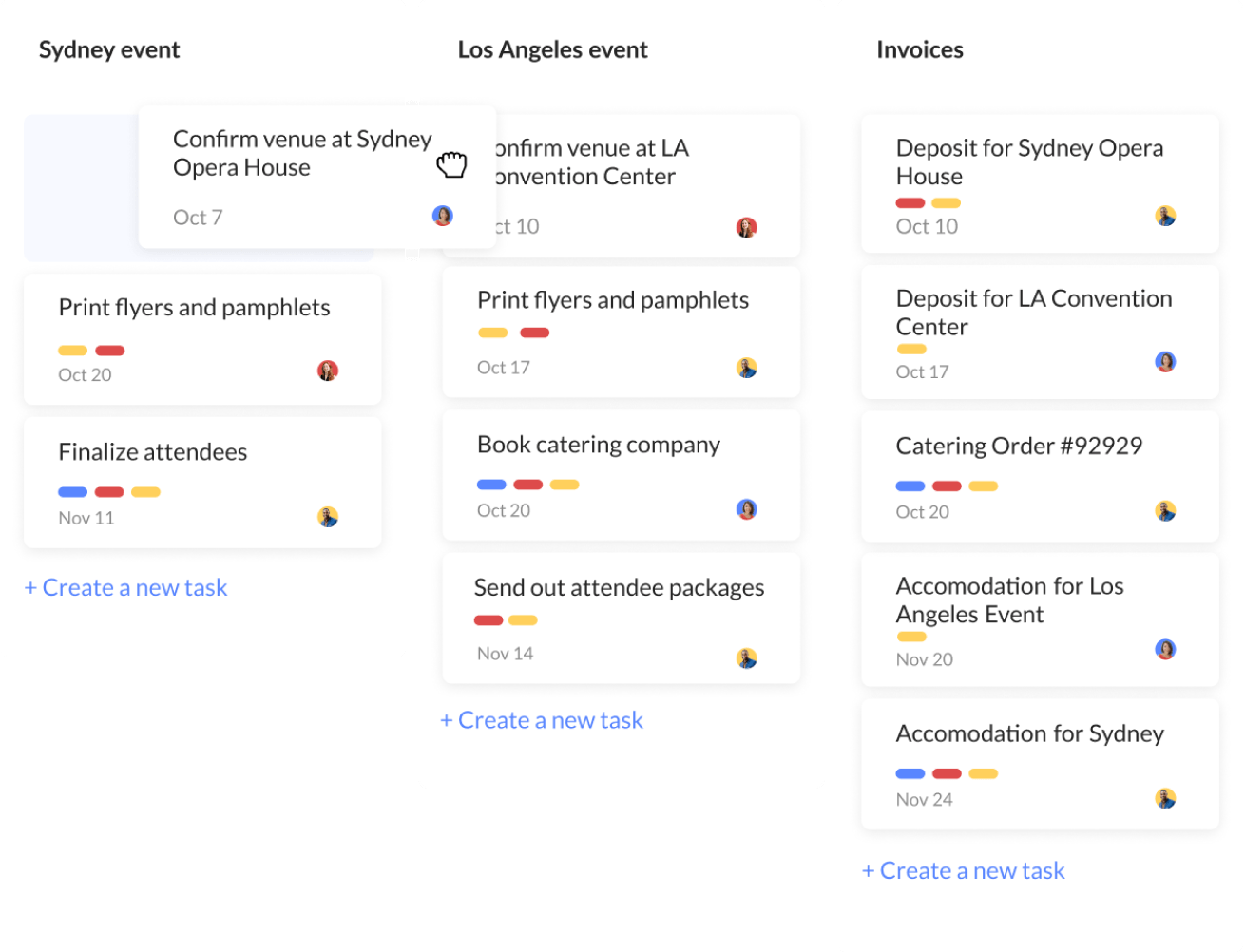 Visualize what work needs to be done. Move tasks through different stages of your project and easily see the status of your project.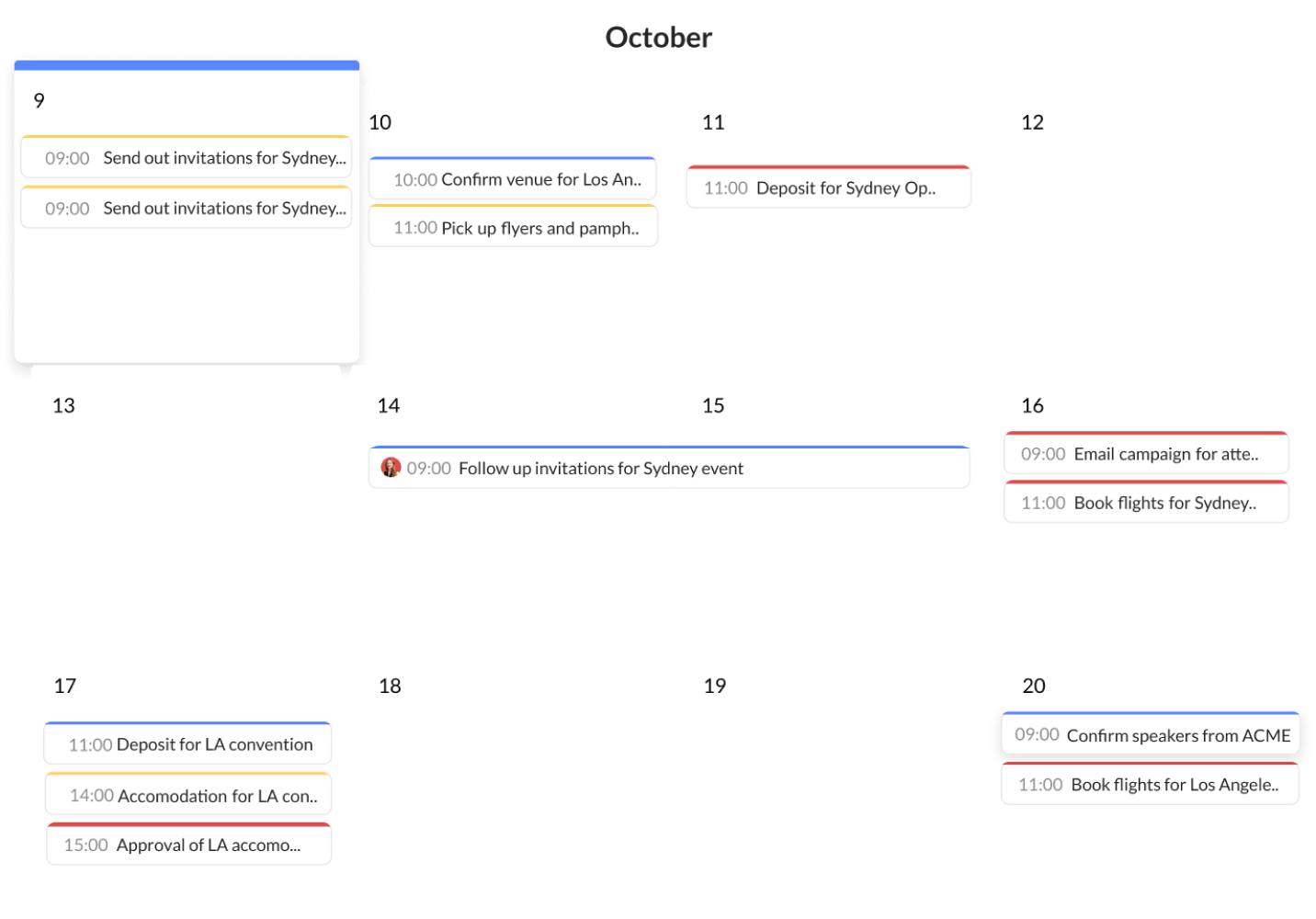 Add due dates to tasks and see all the tasks due in the next month. Know exactly what needs to be done and manage the teams workload to ensure work gets done.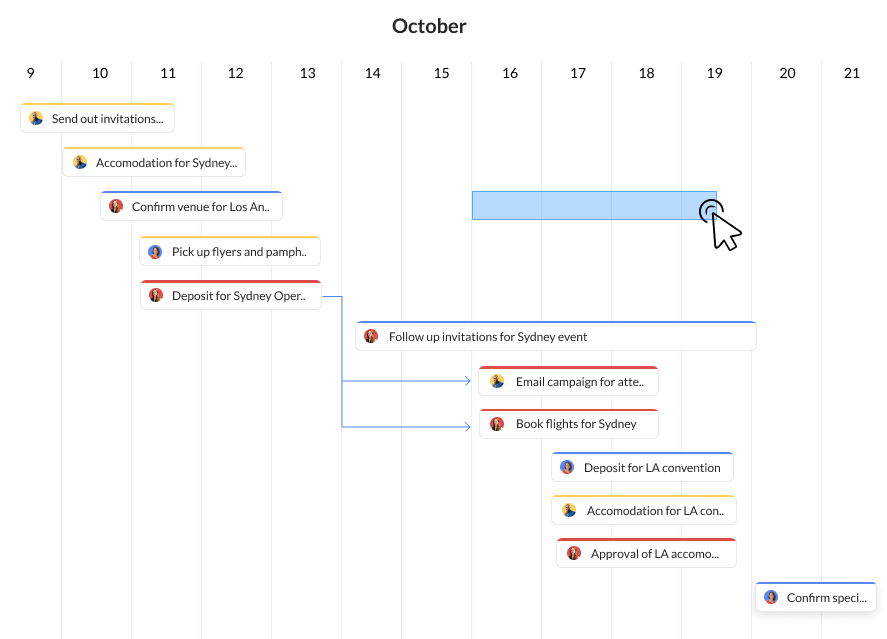 With the timeline view, you get a full picture of how all the tasks in your project fit together to help you hit your deadlines.
Gain visibility of what matters most
See what your team is working on with reports.
Create custom reports and review the information that is important to your team - see all the outstanding work for the week, reallocate resources to different tasks, see how much your team accomplished in the last month.
Endless possibilities with over 50 possible report combinations.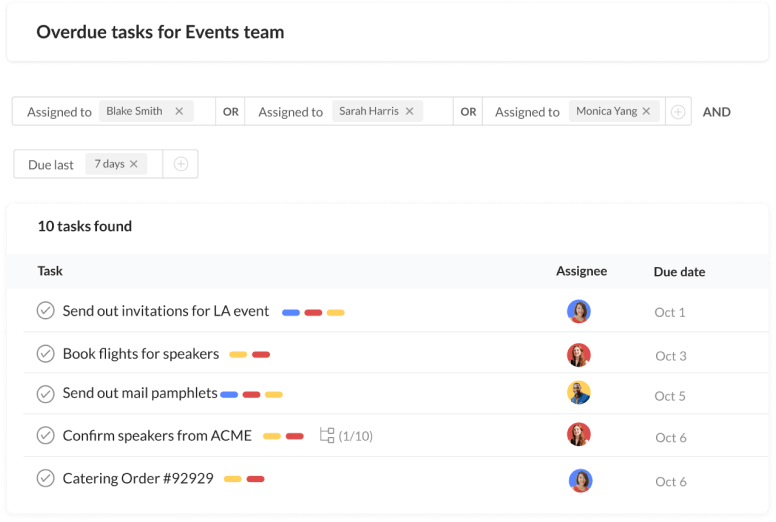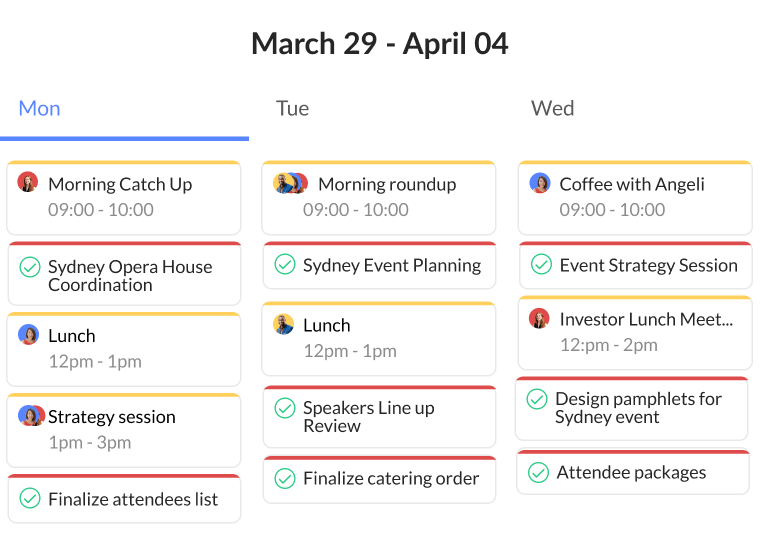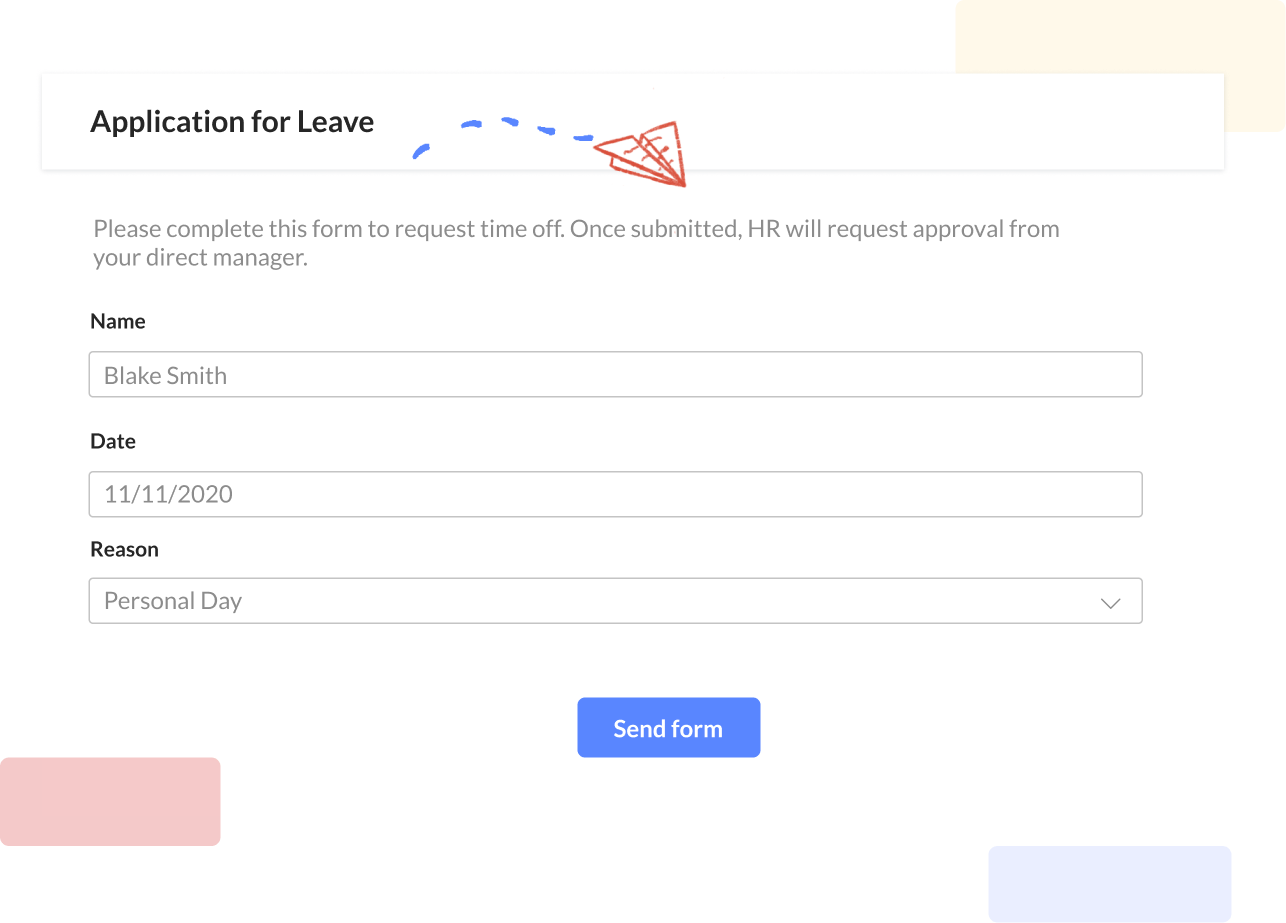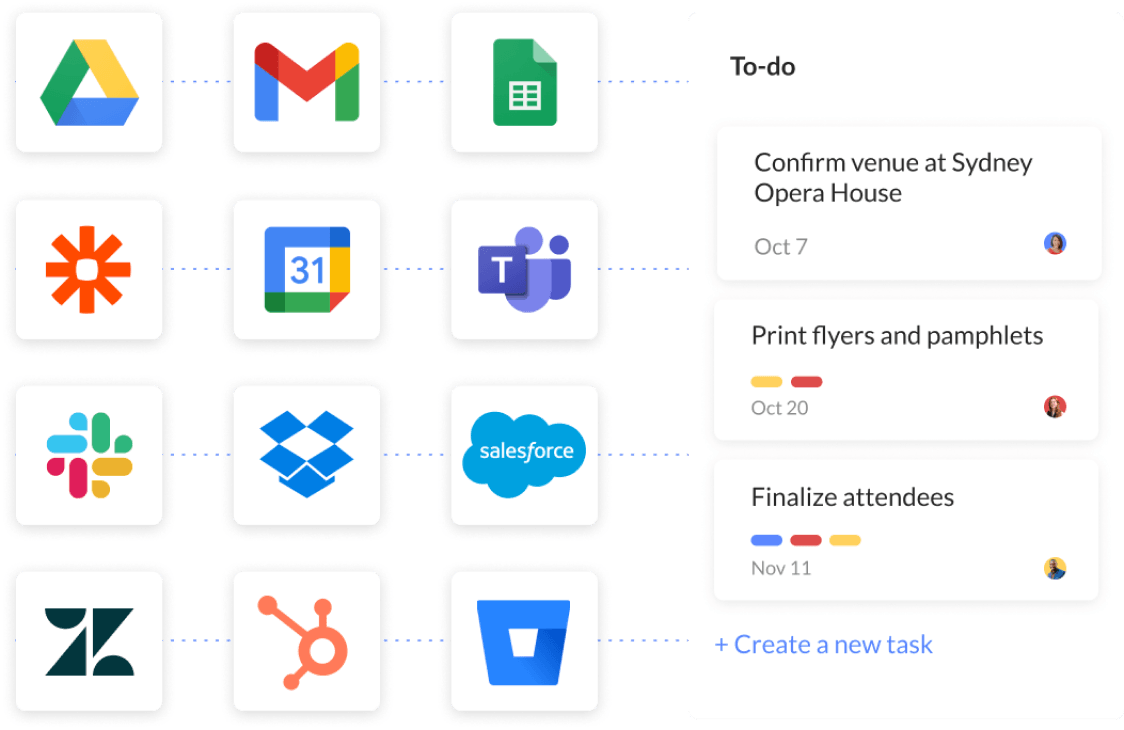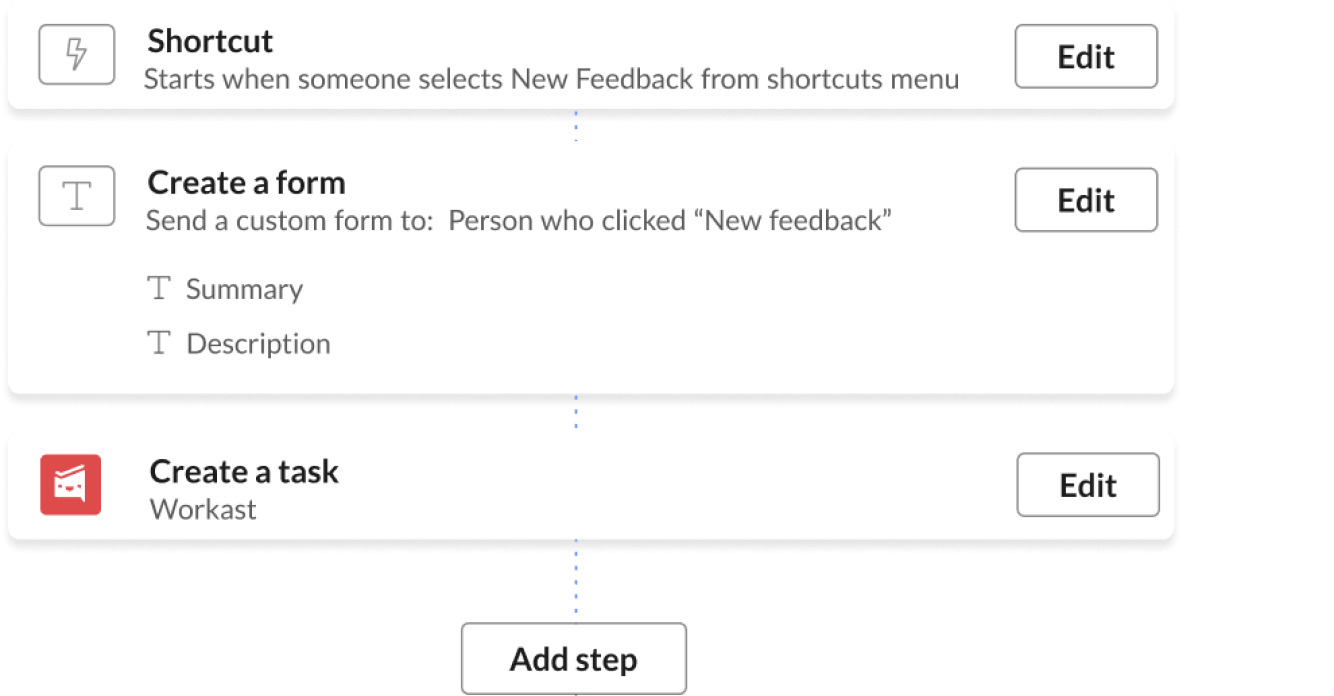 Your work all in one place
Connect Workast with the apps you use every day and create unique workflows to simplify your most common tasks
Emails get forgotten about. Turn emails into tasks with a quick click of a button so every email gets taken care of.

Plan out your day by connecting your work calendar to Workast to see all your tasks and due dates at a glance. Know exactly what work needs to be done and when it is due to keep teamworknig moving forward.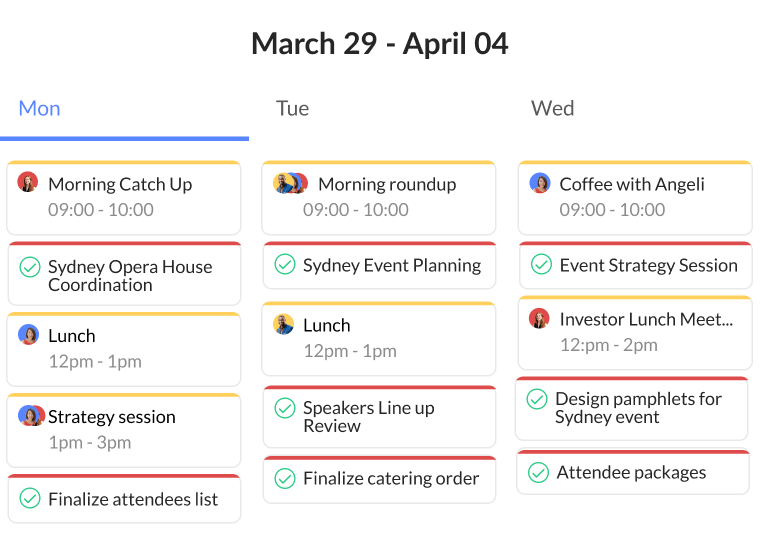 Create customized forms for your organization and share it with your team or clients. Workast automatically converts form responses into a task so you can take action on it right away.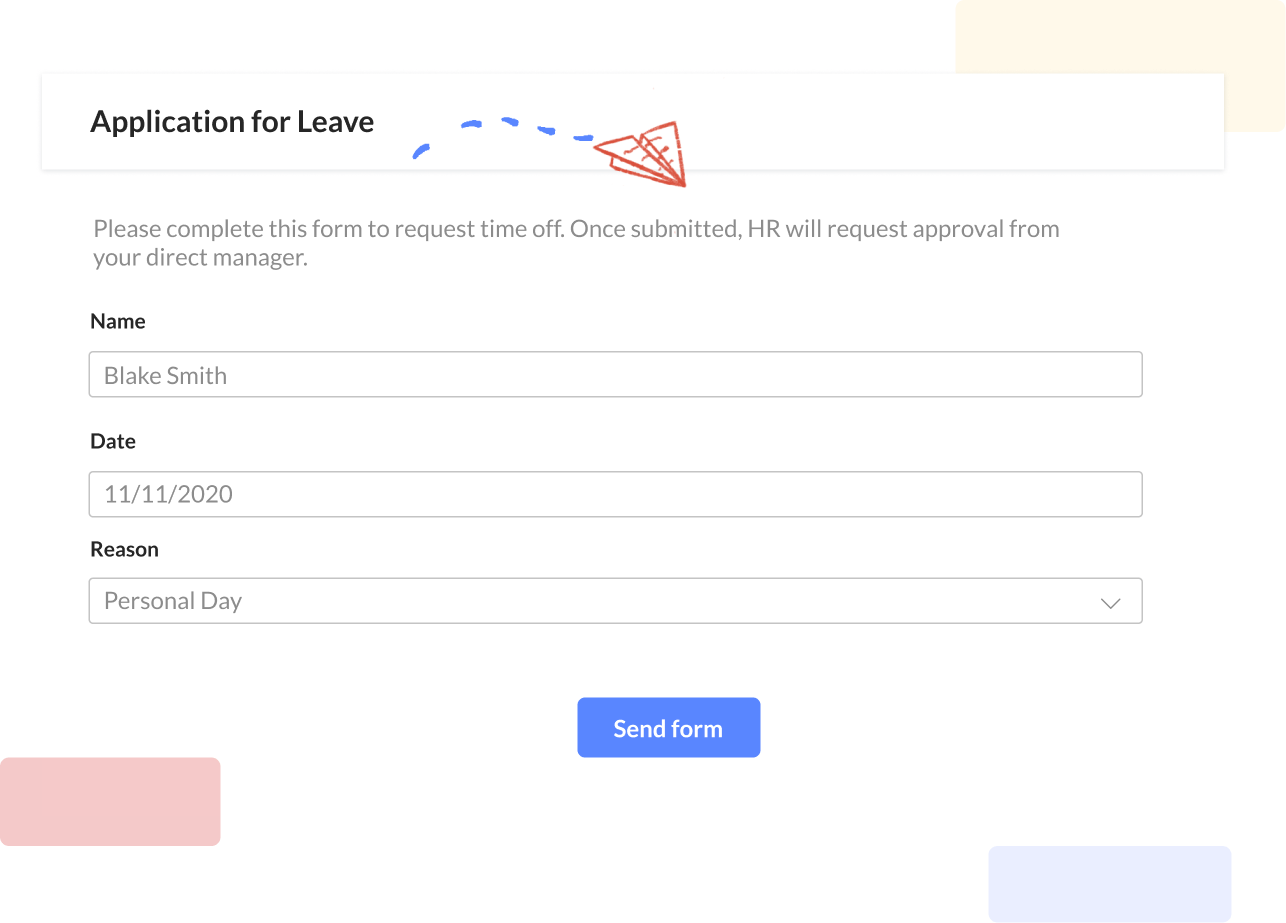 Connect Workast with over 2000 apps to keep all your work in one place. Never let work slip through the cracks.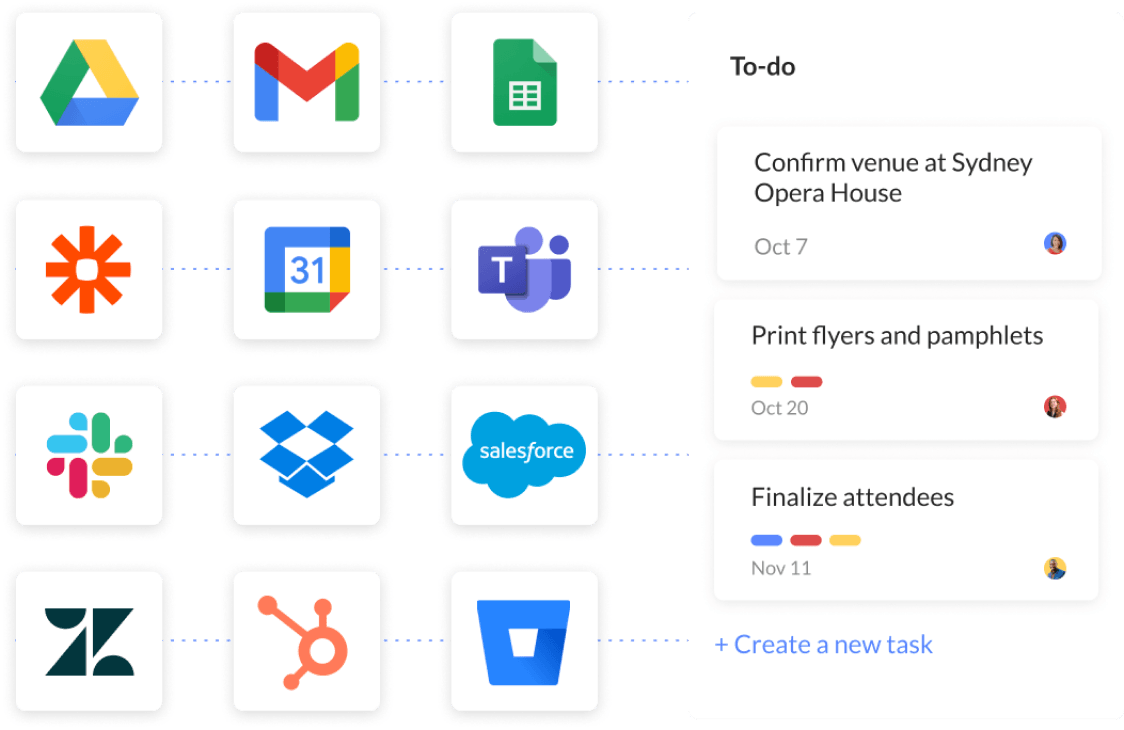 Emails get forgotten about. Turn emails into tasks with a quick click of a button so every email gets taken care of.
Use Workflow Builder in Slack to create your own custom processes. Pull all your tasks into Workast and have one source of record.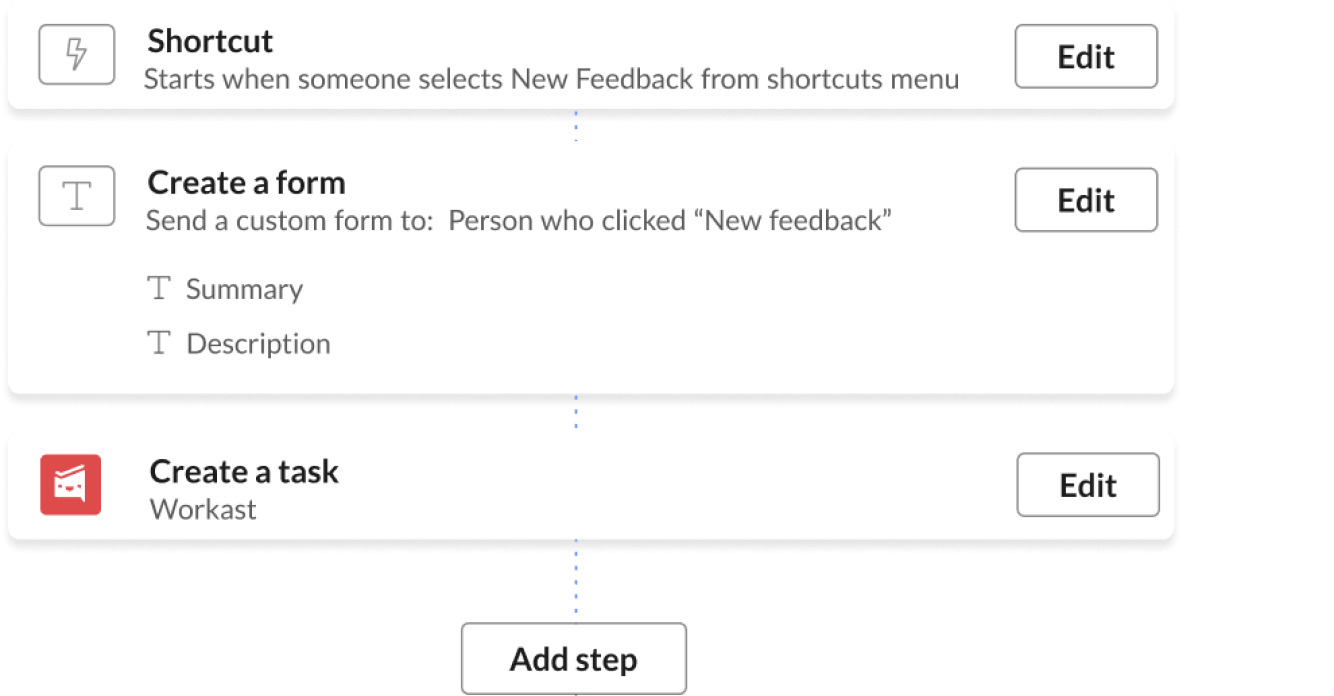 Testimonials
"Workast allows us to manage our technical team around the world. Workast can assign tasks, track what needs to be accomplished, streamline business processes, run meetings, and gain visibility all at once."
Make teamwork simple with Workast
✌🏻